Five Star Mobiles
83 Clerk Street
Edinburgh
EH8 9JG
Tel - 0131 667 6004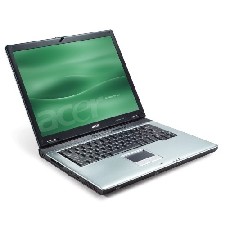 Five Star Trading
Office 41
Evans Business Centre
Easter Inch Court
Easter Inch Ind. Estate
Bathgate
EH48 2FJ
Tel – 01506 657 360
e-mail
Five Star Trading and Development
was established 2007 in Edinburgh as a small independent retailer specialising in Mobile phones.


Five Star Trading and Development has matured in the retail market and made considerable strides into the wholesale market of mobile phones and it was a natural progression to move into IT Solutions and electronics from mobile phones. Our move into the wholesale market has led us to diversify even further into a host of different business areas namely household goods, foods and property development and renovation.

As well as supplying our customers with the latest and the most stylish mobile phones and accessories from household names like, Nokia, Samsung, Sony Erickson etc, we also take great pride in the range of mobile phone accessories and electronics.


Five Star Trading and Development has a dynamic business model and is prepared to move with the times thus our move into the IT solutions market, we cater for all types of business however big or small they maybe. We thrive on service and quality, these are the tools of modern business demands.

Our latest venture, into property development has started at a promising pace and shows good potential. With the current climate we feel this is the right time to grow in this sector as the prices have deflated recently and "bottomed out". We are well on our way to establishing a strong foot holding in the property development market.


Five Star Trading and Development is currently trading from our Head Office in Edinburgh, as well as another wholesale depot in Bathgate along with 4 retail stores in the Central Scotland area. In early 2010 we will have increased our retail outlets to 6 with the opening of 2 new stores in Glasgow that will incorporate a wholesale office also. These are exciting times for

Five Star Trading and Development

moving into different sectors has strengthened the company considerably and growth is at a consistently high level.
Home | Mobiles | Wholesale | Development | Contact Us