Background
Set up four years ago and run by parents and volunteers, the club is for children and young people aged 6-16 with special needs. The Club's 14 volunteers, who are mainly in their late teens or early 20ís, undergo training, learning how to look after individual youngsters, including arranging social activities. The volunteers help them with physical activities, social skills and communication, and going out into the wider community.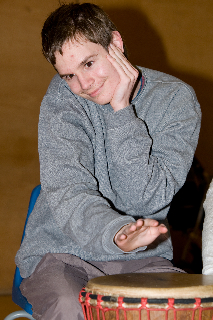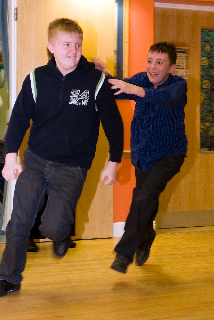 For many of the children, this club has provided the opportunity to get out and about without parental supervision. This opens up a range of social opportunities and helps them to integrate into the local community, becoming more confident as young people. Many of the volunteers have used their experience to gain full-time jobs in the Care profession.
We hold a summer trip each year and this year we visited East Lothian Links Farm at Haddington.

A picture of the participants on the trip to East Lothian Links Farm on 30th August 2009
Home | Volunteer | Queen's Award | Donate | Contact