Linda Bibby Dip. DY, Dip L.C.I.C.I.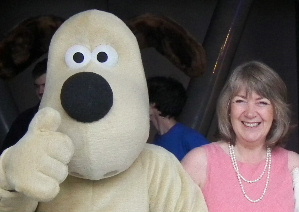 Linda with Gromit (Gromit is the one on the left!)
Indian ChampissageTM (Head Massage) Therapist
Bowen Body Therapy Practitioner
Reiki Practitioner
Relaxation Therapist and Yoga Teacher"
We are now Mobile - Appointments available:
Wednesday + Friday - mornings 9:00am till 12:30am (11:30am last appointment)
Tuesday + Thursday - all day 9:00am till 8:00pm (7:00pm last appointment)
Saturdays 10:00am up to 4pm (3.00pm last appointment)
Sunday + Monday - Closed


Tel: 01506 884115
Mobile 07742 063 080
Emails tropic@lindabibby.com | yoga@lindabibby.com | wholebodybalance@lindabibby.com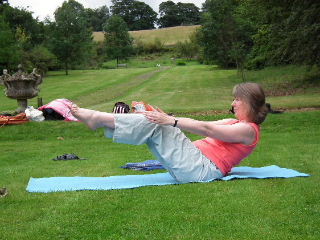 www.wholebodybalance.co.uk (yoga & therapies)

www.tropicskincare.co.uk/shop/lindabibby (Tropic)
Look out on the streets for...
(Linda bibby - Whole Body Balance !)

We now have a facebook page! If you are on facebook and want to be kept
up to date with our news, please visit the site and please "like" us.

Bowen | Tropic | Reiki |Yoga | About Linda | Newsletter