LEAVE IT2US
Handyman - We offer free fixed price quotations. While we may be small and operate with minimal overheads (plus there is no VAT to be added to our price), we still provide you with a personal quality service for a very keen price. In addition we provide all the equipment and debris removal - absolutely no extras!

Painting and Decorating-

Ironing Services -free pick up and delivery, fully professional service, excellent rates

Repairs and Maintenance- Whatever the job we may be able to help. It may not be a big project, you just don't seem to find the time to do it, or simply need someone that knows what he is doing!.

House cleaning and clearing- looking to sell or maybe your home just needs a good make over. Let us give your house a thorough clean and clear out any old junk

Shopping - no time! let us get "anything" for you and deliver it

For our Garden Services see our Garden page

At present we cover West + North Glasgow only.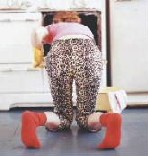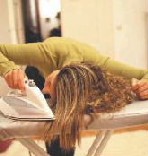 ---

Home | Gardens | Testimonials | FAQ's | Contact