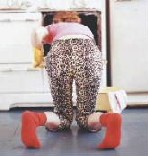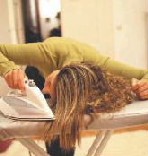 How do I get a quotation ?
Contact us by phone, fax or email (see contact page) and we will visit and provide a free no obligation quotation and discuss your requirements in detail.
Will you come on the agreed date?
We will honour the dates agreed provided the weather conditions allow. Where we are forced due to inclement weather to delay work we promise we will keep you informed.

What can I expect to pay?
We charge either by the hour for smaller jobs or a very attractive daily rate for bigger projects. No two jobs are the same so we generally need to see what is required and discuss this with you in order to give you the best possible price. Everything will be agreed with you before we start - There will be absolutely no hidden costs or surprises.
Can you maintain my garden regularly?
Yes we will agree at the outset what is required. Everyone has their own idea of how much attention their garden needs and the standard it is kept to. If that requires a visit every week or once or twice a month we will accommodate whatever our customers require.
I've only a tiny patch of garden can you help look after this?
No job is too small. We appreciate that to keep all the equipment needed even for a small garden can be very inconvenient. so we can take care of that for you. With our attractive hourly rate you will only ever pay for the amount of work that is done.
Can I have my own design?
Certainly, we will incorporate whatever you require, or you can leave it to our expertise.
Do you do garden design ?
We will attempt to incorporate our experience to complete your requirements. We don't do fancy landscape plans but will sketch out what we propose to do, giving advice where appropriate.
What if I have to cancel or change the date?
We understand this can happen, however as we may have set aside your day and may have refused other bookings, there may be circumstances where we will make late cancellation charge, however provided it is rebooked we generally will not charge.
You are so much cheaper than anyone else , is this an inferior service?
Absolutely not! This is a fully professional service and our economical costs are based on the fact that we operate with very low overheads. We are also aware that garden services costs are yet another expense to householders and we want to do our bit to help keep things manageable! Feel free to read our testimonials