Holistic Body Massage
I hope that the basic questions and answers about massage will prepare you in advance to receive treatment.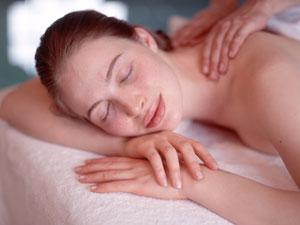 Touch is used to sooth and stimulate and affects both body and emotions. Touch is a vital means of expression. Massage extends tactile expression to relax or invigorate. By varying the stroke different effects are achieved. Some sooth, others tone or stimulate. A skillfully applied stroke can leave you feeling lighter, more energetic, uplifted, calmer, more open, happier, peaceful and confident.
Massage is a form of tissue manipulation that has developed over thousands of years. From ancient China, India to Europe. Today therapists provide a vital health enhancing and balancing approach to an individuals well being.
Hippocrates 460-377BC advocated massage and many of his techniques are still in use today.
Ayurvedic massage from India utilises massage strokes along with tissue joint stretching.
Holistic massage may include the use of various techniques, all types of Swedish massage strokes plus energy balancing, breath awareness and passive movements.
What Qualifications do you have?
Renee holds a Level 3 Diploma in Holistic Massage from the International Therapy Examination Council (ITEC) -The course syllabus is available to view by clicking here
"My aim is to use all of my knowledge and experience to work with each client, treating each one as an individual with compassion and assisting each person in reaching a condition of improved well being and balance."

Click here to View larger version
Why is being qualified important?
My ITEC qualification provides each client with the knowledge and assurance that the therapist has achieved an externally audited standard of knowledge and skill to enable the therapist to work safely with the client.
The ITEC qualification also allows the therapist to obtain Malpractice Insurance and the qualification is reviewed periodically to ensure continual professional development. .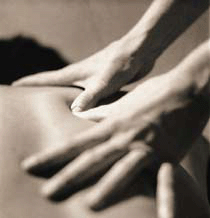 What are the benefits of Massage ?
Massage works on all the major and minor systems of the body it can relieve back pain, headaches, poor circulation, rheumatism, respiratory problems and difficulties arising from poor posture. Most of all massage is there for all of us to use and to enjoy.
In the past 20 years stress in daily living upon us is increasing dramatically. The demands that both ourselves and others make upon us in increasing. Many work places are un-natural to the human condition (offices with computers and air conditioning). Many of us fail to take regular outdoor exercise or have time to prepare whole foods.
We eat, work rest and sleep to order and massage can assist in de-stressing the body and mind. Often a therapist can work with a client at how changes both small and big can alter and balance lifestyle.
Soothing Touch - touch can soothe and relax, by relieving stress massage may improve health.
Stimulating Touch - Massage encourages improved circulation, assists digestion and waste removal. Increases desquamation of skin promoting cell generation and relaxes and invigorates muscles thus preventing spasm and stiffness.
Over time massage improves skin tone and condition. It also improves the lymphatic drainage assisting in removal of waste from the body.
Relaxes and soothes sensory nerve endings.
Massage relaxes, Massage aids better sleep, increases oxygen levels and increases energy levels.
Preparation - General Advice for Clients before a massage session
| | |
| --- | --- |
| | Please avoid alcohol before massage |
| | If you wear contact lenses please remove them before Head Massage |
| | Please ensure that Renee is informed if you have a nut allergy to prevent allergic reaction to oils used. |
| | If you are due to eat within two hours of the session please eat sparingly. |
| | Please avoid using hair styling products and arrange hairdressing appointments for after the massage! |
After Care Advice for Clients - For All Treatments
| | |
| --- | --- |
| | Drink plenty of water following ant treatments as this will flush out toxins which have been released from the tissues into the organs of the body which deal with toxin removal. |
| | Do not eat a heavy meal as this may cause a feeling of nausea, instead, eat sparingly perhaps fruit, rice and vegetables and allow your body to rest and use its energy on cleansing and healing rather than on digesting food. |
| | Reduce tea and coffee for 24 hours after session and avoid smoking (or cut down) |
| | Replace tea and coffee with water, fruit and vegetable juices and herbal teas for a short time. |
| | Avoid alcohol for the first 24 hours |
| | Take time to relax and be quiet within yourself and to serve your mind and body by giving them time to cleanse and heal. |
| | If exercising take gentle exercise rather than stimulating sports e.g. gentle swimming, cycling and walking. |
| | Have a warm bath or shower to aid the relaxing of muscles and the mind. |
To make an appointment or if you wish to discuss any treatment or training issue please contact me and I shall endeavour to be of assistance. - e-mail Renee here
or phone 07970 064 742
Home | Doula | Reiki | Pregnancy | Parent Education | Hynopthrapy
Fees and Appointments | Contact Us | About Us | Links