Hypnotherapy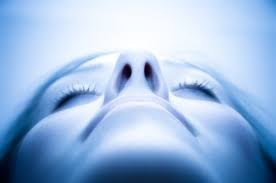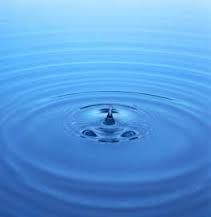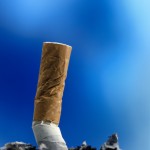 | | |
| --- | --- |
| | Smoking Cessation |
| | Weight Management |
| | Stress Reduction |
| | Confidence enhancement for work, sports, exams and public speaking etc. |
| | Phobia's |
| | Digestive upsets including IBS |
| | Birth and Labour support |
Hypnotherapy is :-

A Partnership between the client and the hypnotherapist in which there is secure confidentiality of the information you provide me with in terms of our written agreement

An awareness that my role as your therapist is to protect you from potentially harming yourself or others.

The therapy will hopefully providing possible solutions that you are seeking to enable you to make your desired changes and achieve the goals that you have.

The start of providing some relief as soon as possible from pressing problems and giving you some suggestions that will hopefully work in the period in between sessions to boost the effectiveness of the work you will be doing.

The therapy may include me connecting with you in between sessions for support and/or feedback and being available if you require immediate support in between sessions.

It is a process which cannot have an accurate pre-determined duration because we all change at our own pace and you are unique.

The process requires your own permission for you to access your inner mind and your resources and it is my role to facilitate and encourage your own ability to enter a hypnotic trance in a safe and supported way.

Hypnotherapy sometimes includes the learning of new skills either with your hypnotherapist or using other teachers in other areas such as yoga, improving physical fitness, learning to cook, driving lessons etc. to help you achieve your AIM.

The hypnotherapist may discuss the setting of goals and how to achieve them, these are called SMART GOALS – small goals, measurable, achievable, realistic and testable so you can see progress.

Trance

Trance is similar to being engrossed in reading a book or watching a film where to immerse yourself in it to the point where your emotions react to the story line. Or perhaps you still day- dream or did as a child and hypnosis is also similar to day dreaming. It is a way of filtering out the things happening around you the same as day dreaming or reading/watching a film so that your concentration is only on yourself and your own world. Trance is a natural state that you enter into when you are relaxed and when the conscious mind is switched off. Often people will say words like "I switched off and chilled out ".
You control the trance state, that is I do not make you go into trance, you agree to go into trance and allow yourself to go inwards therefore you can also stay in control and come out of trance if you wish to, that is why if someone drives a road on "auto pilot" they still respond to road signs, and to possible dangers while in a driving trance; they remain in control while switched off. .
Sometimes you remain aware of all the words I will say and sometimes your conscious mind only remembers some of none of the words, however, your own subconscious mind always hears the words I say and you choose what to do with that or not…the choice is always yours.
Hypnotic trance is a safe way to access your knowledge and skills and use them to achieve your goals. It is a non-invasive way of making changes you want and you can be taught how to do this for yourself i.e. self-hypnosis so you can continue to make your desired changes.
It sometimes feels different so not every trance you go into feels the same. If you can think of yourself as a computer then trance can de-frag your hard-drive and upgrade to the latest versions of programs running in you. Hypnosis is similar to relaxation and a way you can switch off your thinking brain. Hypnosis is not the same thing as sleep.
Hypnosis is like a key to open the door of a locked room into your subconscious mind, find inner resources in the room and bring them back out of your "mind room" allowing you to use those resources both consciously and subconsciously for the betterment of your own life.

Hypnosis for Childbirth

Birth has the potential to be one of the most wonderful experiences of our lives. Childbirth is a natural physiological process that a woman's body is fully equipped for. Each birth is unique, and easibirthing is about empowering you to manage your individual experience, not fear it.

"Changing expectations and challenging attitudes one birth at a time."

We train you to use self-hypnosis, relaxation, visualisation and breathing methods to prepare mind and body for a natural birth. We teach you to use hypnosis for pain management skills and aim to build your trust in your body so you enter labour feeling calm, confident and in control.

This is about reaching a state of deep relaxation, maintaining perception of control over the process and developing a positive attitude. It is about changing your expectation of birth so that you help rather than hinder the natural process.

The easibirthing® method seeks to enable you to have the active birth you want. So whether you are planning a home birth or birthing in hospital, this training is designed to suit you.

Hypnosis effects on turning foetuses from breech position

One hundred pregnant women whose foetuses were in breech position at 37-40 weeks' gestation and a matched control group. 81% of breech babies were successful conversions to a vertex position compared with 48% in the control group. The success was thought to be down to psychophysiological factors which may influence the breech position.
(Mehl, 1994)

Reduction in length of labour using hypnosis

Jenkins and Pritchard (1993) found a reduction of 3 hours for prim gravid women (from 9.3 hours to 6.4 hours) and 1 hour for multi gravid women (from 6.2 hours to 5.3 hours) for active labour (262 subjects and 600 controls).

Pushing was statistically shorter for first time mothers (from 50 min to 37 min). These women were more satisfied with labour and reported other benefits of hypnosis such as reduced anxiety and help with getting to sleep.

Abramson and Heron (1950) & Gallagher (2001) found a shorter first stage of labour for 100 women trained with hypnosis (by 3.23 hours) compared to a control group of 88 women.

Forty-five Hypnosis for Childbirth clients (first time mothers) had an average of 4.5 hours for the active labour, a significant reduction compared to the usual 9 hours.
(Harmon, Hynan and Tyre, 1990)
Home | Massage | Pregnancy Massage | Parent Education | Fees and Appointments | Contact Us | About Us | Links
| | | |
| --- | --- | --- |
| | | |
| | | |
| | | |
| | "The Universal Life Force" | |
| | | |
| --- | --- | --- |
| | | |
| | | |
| | | |
| | "Pregnancy Support" | |
| | | |
| --- | --- | --- |
| | | |
| | | |
| | | |
| | Holistic Body Massage. | |
| | | |
| --- | --- | --- |
| | | |
| | | |
| | | |
| | Gentle massage to head and upper body | |
Contact Renee for an appointment
by calling

07970 064 742

or e-mail her by clicking here